So who am I and what's the point to this blog?
I'm Wendy.  At 45 I decided I wasn't quite where I wanted to be in life.  So I started to change it.  And I'm hoping that everything I've learnt up until now, and everything I am about to learn is going to be helpful and inspiring to you.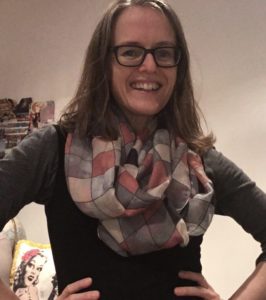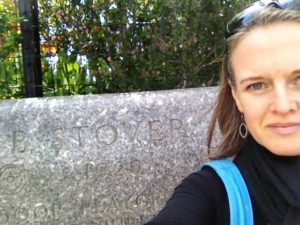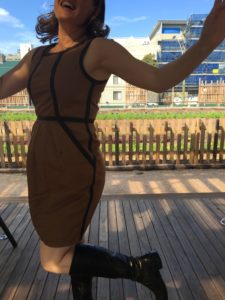 I'm mostly a glass half full / silver lining girl.  For example about me, I could see:
47
single
no kids
just finished paying off bad debt
no savings
not well travelled
renting
no degree
not 100% sure what to do with my life
no parents now
short
Looks pretty depressing from that angle.  But this is what I DO see at least 99% of the time:
47:  still half of my life to go and I have the wisdom to make this the best half
single:  never divorced is pretty impressive these days and in the most exciting news I've just fallen in love – is there anything better?
no kids:  I have 8 fantastic nieces and nephews I can give back at the end of the day (and am now the VERY proud Great Aunt to Chloe)
just finished paying off bad debt:   OMG I am amazing, I've just paid off $30,000 of bad debt in 2 years which proves I can do anything from here
no savings:  see point above
not well travelled:  I have the second half of my life to start working on my bucket list and a much bigger appreciation to do it now
renting:  freedom to move more often, take advantage of opportunities and not feel pressure to do any renovations
no degree:  it hasn't stopped me being great at my jobs and I am now studying to be a life coach
not 100% sure what to do with my life:  the freedom right now to be able to start testing things out to find my niche (turns out it wasn't nutrition…..)
no parents now:  easier to question ALL my beliefs and do more things that I know didn't fit into my parent's belief about life (I can't get into trouble ever again!!!!)
short:  see the bottom image….
My happiness is:  I love food – eating it, cooking it, talking about it, being excited about it, planning it, using it to feel good – absolutely everything to do with it.  I love quirky foreign films that make you feel good about our differences and make me laugh and cry.  And I love getting over excited about things.
My heroes are:
Louise Hay.  I nearly want to be her!  Never underestimate the impact of affirmations.
Petrea King – Quest for Life.  Petrea has overcome incredible odds to help people love themselves and feel good about themselves (physically, emotionally and mentally)
Janella Purcell.  A naturopath and mega food health extraordinaire.
Leo Babauta – Zen Habits.  Helps you change your thinking and the way you live your life, one small habit change at a time.  Such a wise man.
Alice Nicholls – The Whole Daily.  This blog wouldn't be here without the very wonderful incredible beautiful generous Alice.  Her Life Transformation Project has brought so much happiness and insight into my life.
Sarah Wilson – I Quit Sugar.  I've quit sugar and what a huge difference it has made to my life.  Nutrition made so much more simple.  And she's so good at being her true, honest and raw self in her blogs.  Allowing other people to more easily accept their messiness.
Brendan Burchard.  So many free books and they are life changing teaching you to live your best life.
So there is a pattern here.  I want to make people feel better about themselves.  I adore these people yet I often think I can never be as good as them and therefore I don't feel better about myself.  But then I read their updates and remember they all teach tiny baby steps – how can I expect to be the expert on day one of my journey?  Practice does make perfect.  Who do I think I am to be amazing when I first start when these people have dedicated their lives to their greatness?  If I still haven't achieved anything and moved forward in the next 10 years, sure I can beat myself up a little bit.  But what about we all start enjoying the excitement and anticipation of what's next and expanding our greatness instead?????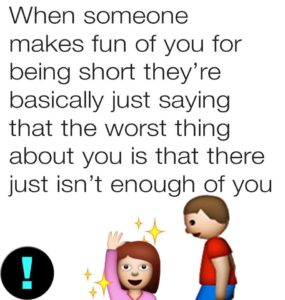 Be kind to yourself.
Wx
Follow me on instagram (you know you want to!):  http://instagram.com/nofearfromhere
And on Facebook:  http://facebook.com/Nofearfromhere