Hello Sunshine!
It's September!  WOW.  How's 2017 going for you?  Something seem to be missing?  Want more zing, more clarity, more happiness, more fun, more energy, more inspiration, more feel good, more motivation or more direction? Would you like some support, encouragement and enthusiasm to help you get to the next step? Someone that believes in you and will be your cheerleader?  Not sure what your next step is and want to talk about it?
I've finished my training, done about 70 hours of coaching (one client ran a half marathon, one recently cleaned out her whole house, another started running workshops) and want to become a truly great coach.  So if you'd like to see what life coaching might be about, I would love to talk to you, for free.  I promise it's not scary and actually fun!  My mission in life is to make you feel good.  I think you might be surprised by what you are capable of with the right support.  Contact me at wendyesky@hotmail.com  
So, what is life coaching?
Imagine the coach of a sporting team…  They encourage, support and inspire the team to do their best.  They celebrate the team's wins with them and help them to improve.  Coaches have completely changed teams from last place to first.  They can turn everything around.  A coach WANTS you to win.  A coach wants you to be your best.  A coach wants you to have your dream life.  I'm that coach (except I don't do any yelling!!!!).
My coaching is a full 12 week program focusing each week on a different area of your life – money, relationships, health, fears, fun, self esteem – your whole wheel of life to help get it into balance.  To help you love everything about your life.  Or I can coach you as a one off for any particular goal you have, or just to work out what you want your next step in life to be.
I can give you the support and encouragement that might be just the thing to help you on your journey.  To be whatever you want to be.  Or even just create some 'more' in life.  More fun, more money, more connections, more dreams.
We will spend about an hour on the phone or Skype talking through where you are and where you want to be.  It's fun and exciting planning all the things you want for the future.  We will also do relaxation exercises and visualise you in your perfect life giving you the motivation to do everything you decide you want to achieve each week.
Why would I want a coach?
Coaching will help you find a place to start if you have a big goal
Coaching will help you if you feel stuck in a goal and not progressing
Coaching will help you review your whole life if you feel there could be more
Coaching will help you to create actions you can take to make you feel good and love your life more
Coaching helps you to be accountable, someone to talk with about your progress. Someone to celebrate the wins, big and small.  Someone to encourage you and work through the challenges on the way to achieving your goals.  Coaching helps motivate you to keep on track.
Coaching is for everyone.  We all deserve to love our lives more.  It's not just about the high flyers.  It's about all of us average people getting happier.  It's about less FOMO.  It's about not constantly feeling that the grass is greener on the other side.  With a little water and nourishment your grass can bring you pure joy!  The seeds are already planted and the new fresh green lush growth wants to come out.  I know it!  Let's see what magic we can create together.
You don't need to know what you want.  We will work through that.  You don't need to have a big goal.  We will work on what excites you.  We will find the right place to start together.
Why choose me?
I believe in everyone's greatness – you just need some support to find it
I am passionate, enthusiastic and full of energy to share with you
I will give you my unconditional support every week with no judgement
I will go out of my way to make you feel good about yourself
I will encourage you to do what makes YOU happy
I will listen, be your cheerleader and help you to celebrate your wins and successes
I will work at a pace that suits you – we can work on small goals or big challenges, it's entirely up to you
I want you to like being you. To know you are enough.  To feel you are worthy.  To fill your head with positivity instead of constantly beating yourself up.  Life can be easier.  I want to bring you more ease and joy.
I love happiness.  And I love happy people.  I adore helping other people become happier.  Do you want to be happier?  Talk to me, do something for yourself.
And don't forget, I'm currently coaching for free!!!!!  Contact me at wendyesky@hotmail.com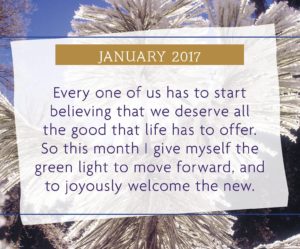 (with thanks and love courtesy of Louise Hay)
Be kind to yourself.
Wx